Calatonia in England
---
Our activity in England started after a joint correspondence with Marianne Ligeti, who teaches this course at the C.G. Jung Institute Zurich since 1988. This was the inspiration to expand the courses abroad. We made contact in London with Jungian analysts of the IGAP (The Independent Group of Analytical Psychologists) Institute and of the C.G. Jung Club London. The first course was promoted by the two organizations; afterwards, we began to be hosted by the C.G. Jung Club London, especially by its current president, Maggie Stanway.
In England, our audience is constituted by Jungian analysts, body therapists and health care professionals that, as in Italy, are previously trained in two basic prerequisites, namely depth psychology and basic notions of anatomy and physiology, besides therapeutic practice. The design carried out was the same as in Italy, with 60 hours of theory/practice workshops and 10 hours of monitoring.
Until 2016 we have the analyst Maggie Stanway with complete basic training, and four more people will also be able to achieve it. Several students took one or two workshops that provided introductory information about calatonia.
The course in London resulted in workshops in Glasgow, Scotland, and participation with workshops in the BPA (British Psychodrama Association) conferences held in London (Cirencester) 2011, Dublin 2012, and London 2013 (Halloway, together with the IAGP).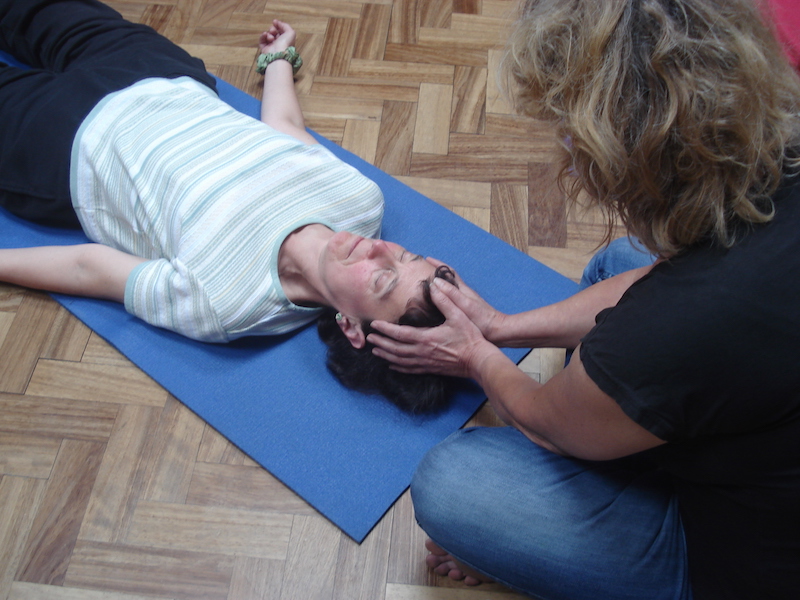 Course 2017 England (click to open)
Course 2019 London (promotion folder):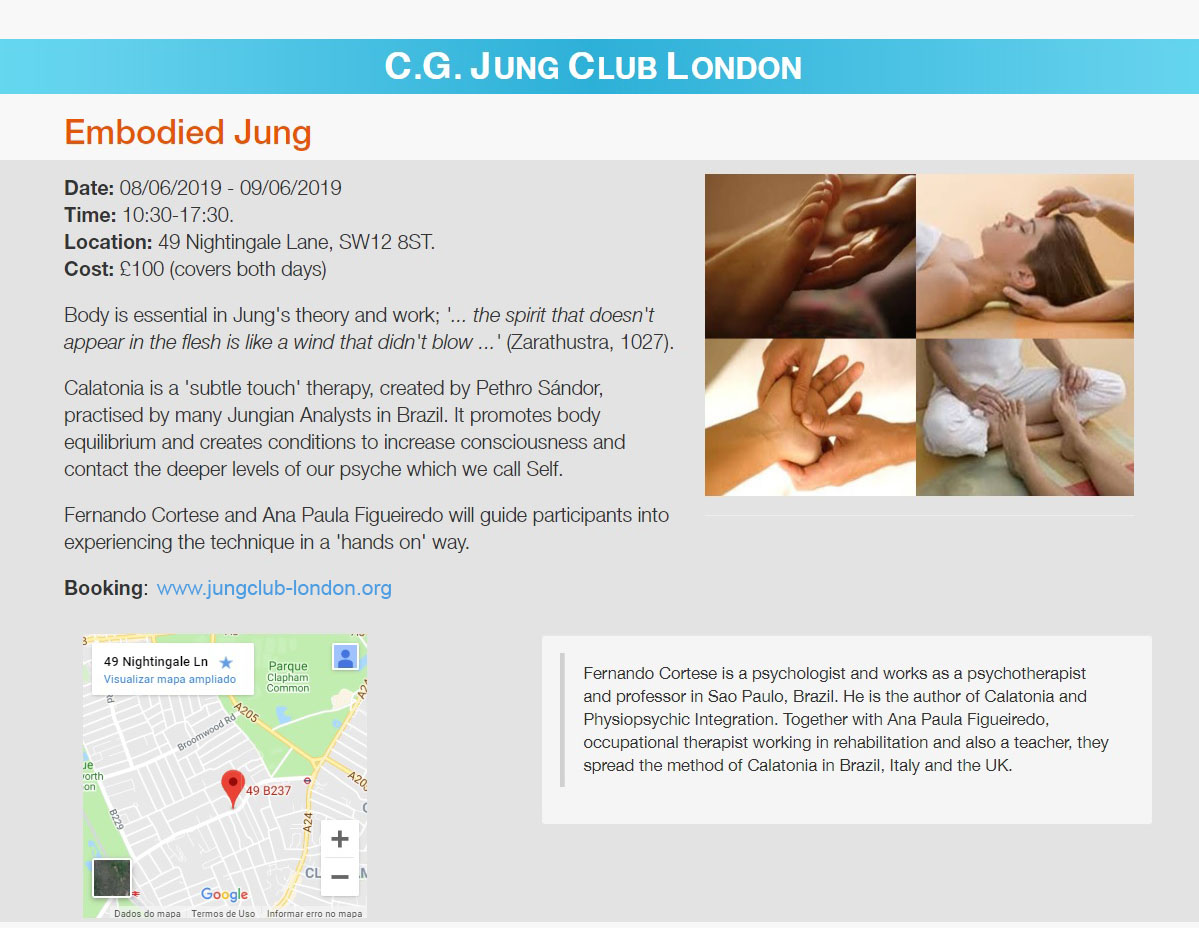 ---
Video